Aliya Sethi CEO/ Chair Board
Aliya Sethi has a wide-ranging professional experience in development policy and practice. Key interests of engagement have been gender mainstreaming, programme management, community participation and capacity development. She has worked with multi-disciplinary teams across social development themes including institutional strengthening, poverty alleviation, microfinance, gender and development, rule of law and citizen state engagement. She has contributed to the specific program outcomes of local and international development organisations including Sarhad Rural Support Programme, Aga Khan Foundation, GIZ, Coffey International and British Council.
Through program and policy engagement with community, civil society and government stakeholders enabled rights based actions for empowerment of women and other marginalised groups. In collaboration with organisational teams leveraged change in policy and perspective through gender responsive assessment, advocacy, strategies and reform initiatives.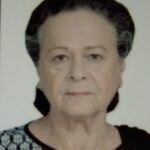 Zubeida Khatoon
Zubeida Khatoon is a graduate of the university of Peshawar in MA Economics. She began her career as Assistant Research Officer with the Board of Economic Enquiry, Peshawar. Thereafter, she joined the Cantonment Board College, Peshawar, as a lecturer in Economics, with nine months in between as a Fulbright Scholar Southern Illinois University, USA for courses in Macro and Micro Economics.
She then worked as UNICEF Pakistan for 21 years, starting as Assistant Program Officer in Peshawar, Program officer in Health and Nutrition in Karachi and Islamabad offices and as provincial chief Peshawar office during the last nine years.
She was the founding chairperson of the Provincial Commission on the Status of women, Khyber Pakhtunkhwa. Now on Bod and GB of several NGOs.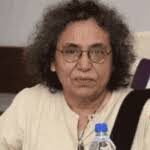 Kausar Saeed Khan
Kausar S Khan is Associate Professor and Head of Division of Behavioral and Social Sciences, Aga Khan University, Pakistan. She studied Humanities and Social Sciences, with special emphasis on human thought and development. She has over 20 years of experience in community-based work with urban and rural poor, with focus on child malnutrition, women's empowerment and community participation. Key concepts: empowerment, gender, community participation, poverty, equity, rights, social determinants of health.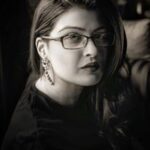 Farrah Taufiq
A motivated Project Manager with more than 11 years in project management in the Development and Digital Media industry. Offers an in-depth understanding of Gender concepts, project life cycles and project development methodologies. A dedicated team player skilled at mediation and conflict resolution. Self-motivated, innovative, and goal-oriented individual committed to ensuring quality management for the exponential growth of an organization.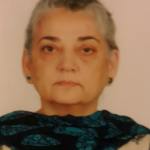 Yasmin Zaidi
Yasmin Zaidi brings over twenty years of experience in the development sector and social activism to bear on her work and her research that focuses on gender disparities and inequalities. She holds a joint PhD in Social Policy and Sociology and an MA in Social Policy, Women and Gender Studies from Brandeis University (USA), and an MBA (from Pakistan). Ms. Zaidi has worked with international agencies and national NGOS for program design, evaluation and mainstreaming gender in policies and programs. She is a founding member and Director of the Center for Gender and Policy Studies (Islamabad, Pakistan) and Awaz-e-Niswan (AAN), a network for political education and mobilization of women voters. The Center has collaborated with the National Commission on the Status of Women (NCSW) to produce four reports on the Status of Women in Pakistan- on women's economic participation and empowerment, rural women and recently on young women. She has provided technical support to the Punjab Commission on the Status of Women (PCSW) for a large program on the economic and social wellbeing of women that included 3 surveys.
Awaz-e-Niswan General Body Members
Zehra Yasmin Zaidi
Kausar Saeed Khan
Zubeida Khatoon
Farrah Taufiq
Aliya Sethi
Abia Akram
Romana Bashir